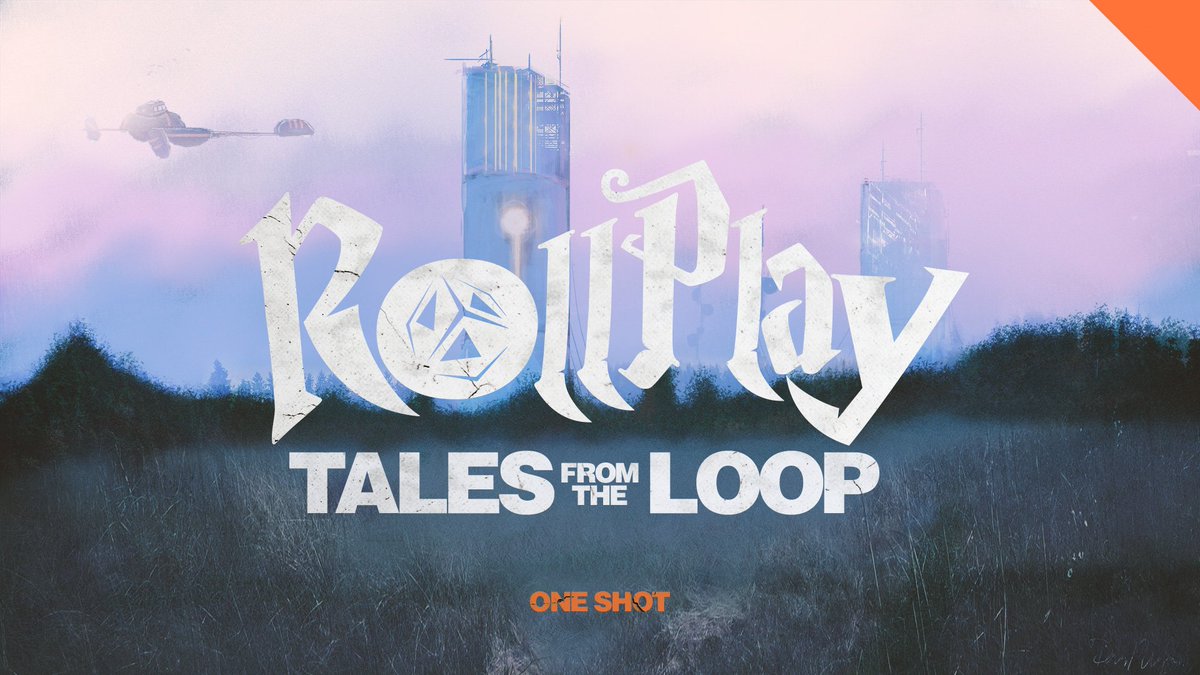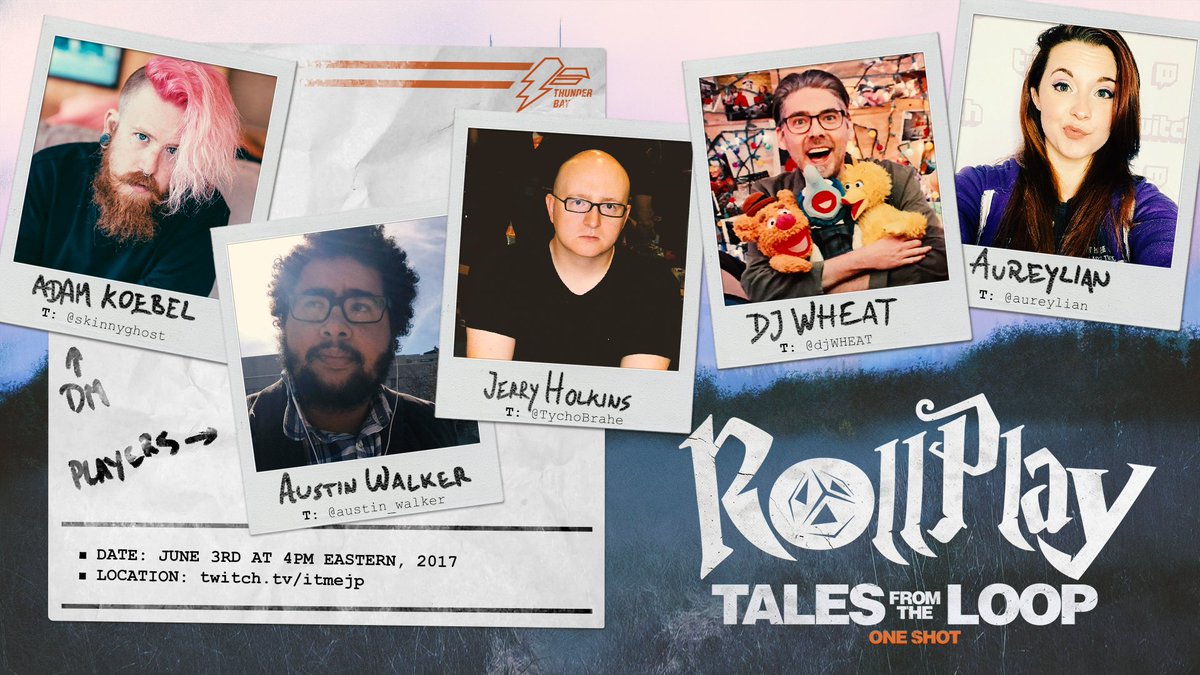 The next RollPlay one shot will be RollPlay Tales from the Loop which will air on June 3rd 2017 @ 4:00PM Eastern
GM:
Adam Koebel
Players:
Austin Walker from Rollplay One-Shot: Dogs in the Vineyard and Waypoint
Tycho Brahe from Rollplay One-Shot: Dogs in the Vineyard and Penny Arcade
djWheat from many Rollplay shows (Blades, Mirrorshades, Swan Song, etc.) and Twitch
Aureylian from Rollplay West Marches and Masks and Twitch.
In 1954, the Swedish government ordered the construction of the world's largest particle accelerator. The facility was complete in 1969, located deep below the pastoral countryside of Mälaröarna. The local population called this marvel of technology The Loop.
For those interested in the book itself: http://frialigan.se/en/tales-from-the-loop/
---
To view all the upcoming shows and events, go to the Schedule (http://itmejp.com/schedule) for the times in your timezone. Make sure to also check the Twitch Events page (https://www.twitch.tv/itmejp/events) for your local time and the ability to add the events to your personal calendar.
Twitch events page for the show
---
Source:

---
This is a double post from the RollPlay News thread and Thanks to @ReginaldXIV for the help with this post
Feel free to discuss the show here and/or on JP's sub discord
#Rollplay_discussion

channel
How to join JP's sub only discord

Come hang out in the Sub Only Discord chat, just sync your Twitch account with your Discord account, by going into User Settings > Connections > Twitch in discord. See you in there. Discord is free! You can get it at: https://discordapp.com