We finished the card!
The rules are simple, the card is a combination of all of the conferences Dropped Frames is covering, simply check off the box of the event that occurred.
This is a "for fun" bingo card, there are no rewards
We'll still take suggestions up until an hour before the EA Conference (June 10, 2:30pm EDT)
Use either bingo card (sorry for the inconvenience)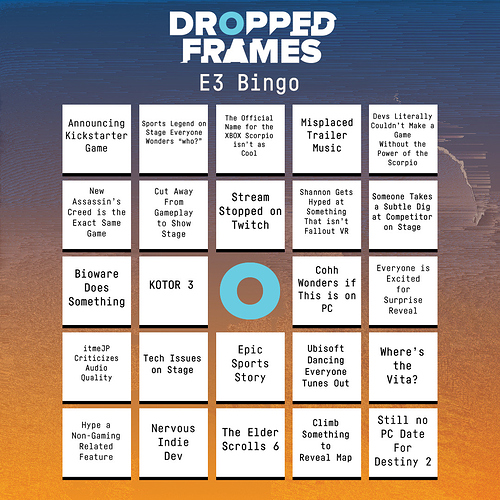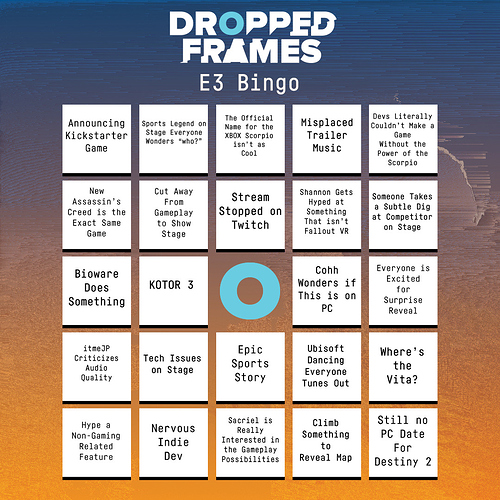 ---
Final Result: BINGO!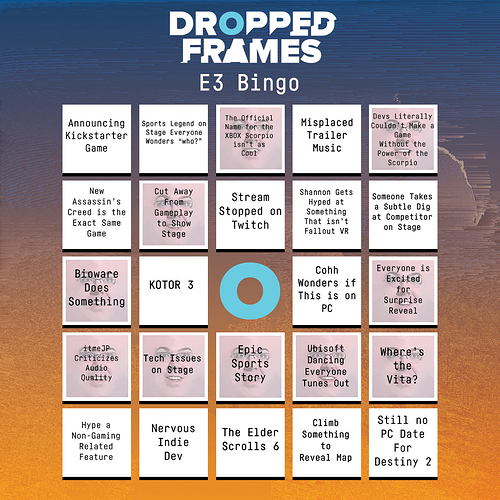 ---
edit log:
updated bingo card to version 2
Posted the progress of the bingo card after Day 1 of E3
The card has been updated and the Sacriel box has been replaced.
Saciel is back on Dropped Frames so the old bingo card has been reposted. Use either one
Updated with the final result.